Backlit Artwork from Alex Turco with LED Light Panel Dakota
For this project, we used our Dakota LED Light Panels to backlit this Alex Turco art piece. The artwork is made on a frosted acrylic sheet, making it translucent and suitable for use to backlit Artwork from Alex Turco with LED Light Panel Dakota. Because of its acrylic backing, this material can be difficult to properly backlight. Our team was able to incorporate the necessary diffusion techniques so the entire surface of the artwork is evenly illuminated. Our Custom LED Panels are an excellent solution for backlighting any type of translucent artwork. Made in the USA by LUMIRON.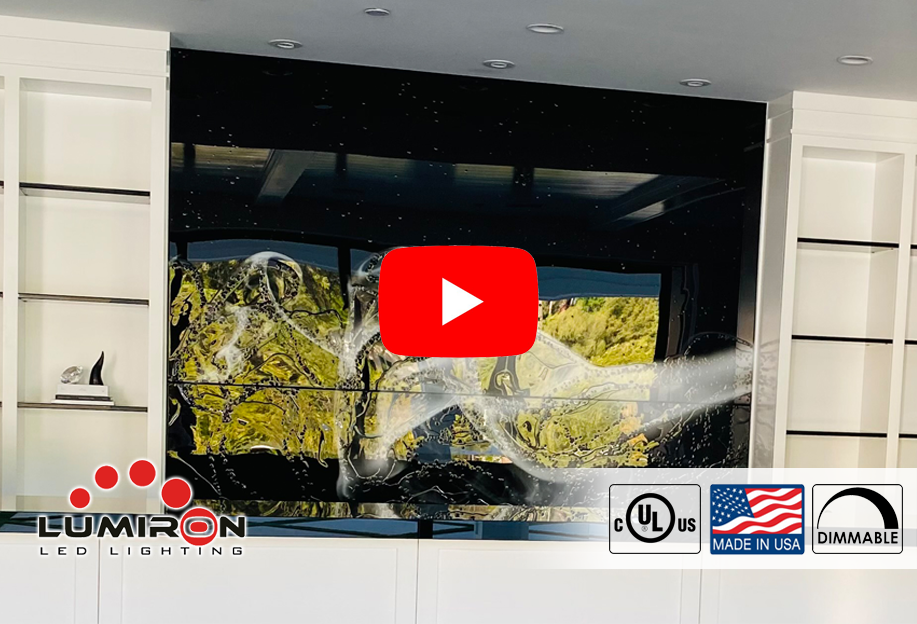 "To live art as it has never been lived until now, taking it where it has never been before with passion and innovation". A perfectly balanced mix of beautiful photography and multimedia graphics coupled with hand-processed materials make Alex's work an artistic breakthrough bringing to life an elegant art form. Offering the client the rare opportunity to actively share in the creative process with the artist, his new Decorative Art Panels are custom made to meet the client's requirements in terms of size, color, and finish. Conceived to lavishly style interiors and to rejuvenate the concept of living well, the Canvas Art Panels are a valuable accent to tastefully created atmospheres. Alex Turco's panels are distributed worldwide from his headquarter in Italy and in the United States; partnering with interior design and architecture firms, business professionals has proven the versatility of the panels allowing them to meet the expectations of the most demanding clients.